Main content starts here, tab to start navigating
Menus
Slide 1 of 3
Slide 2 of 3
Slide 3 of 3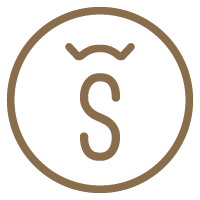 Guests will choose one item per course from the menu below.
$109 per person plus tax and 20% gratuity.
Add on our featured wine pairing for $59 per person or our Premium Wine Pairings for $109 per person.
Call for reservations: 813-693-5478
First Course
Beet Salad

Burrata, Beet Puree, Quinoa Granola Bar, Honeycomb

Oyster

Bloody Mary Cocktail Sauce, Smoked Shallot Mignonette, Charred Lemon

Tuna Tartine

Paddlefish Caviar, Avocado Mousse, Chipotle, Sourdough

Beef Tartar

Shaved Egg Yolk, Fried Capers, Bone Marrow Aioli, Baguette

*Caviar Flight

3 Caviars With Buckwheat Blinis, Crème Fraiche, Red Onion, And Egg *Caviar Flight is a $25 per person add-on for the table. Add a shot of ice-cold Chopin Vodka $18 per person.
Second Course
Piri-Piri Prawn

Seafood Risotto, Shaved Bottarga, Salmon Caviar

Foie Gras

Caramelized Brioche, Spiced Maple Bourbon, Apple Mostarda

Octopus

Pork Belly, Black Eyed Bean Hummus, Charred Salsa Verde

Wagyu Philly

Seared Rare Wagyu Beef, Gruyere Espuma, Butter Roll, Mushroom Powder
Entrees
Chilean Seabass

Sweet Potato Gnocchi, Uni Beurre Blanc, Heirloom Tomato

Filet

Crawfish Etouffee, Marble Potato, Broccolini

NY Strip

Black Garlic Butter, Asparagus, Potato Puree

Braised Wagyu Short Ribs

Truffle Parsnip Puree, Lemon Gremolata, Baby Carrots
Dessert
Coffee Chocolate Bar

Black Currant Purée, Candied Orange Peel, Hazelnuts

Creme Brûlée

Almond Biscotti, Seasonal Berries, Micro Mint
First Course Wine Pairing
Miner Viognier

Napa Valley, CA
Second Course Wine Pairing
Saint Bris Sauvignon Blanc

William Fevre, Burgundy France

Frog's Leap Chardonnay

Napa, CA
Entree Wine Pairing
Bouchard Pere & Fils, "Beaune du Château"

Beaune 1er Cru, France

Lange Estate Pinot Noir

Dundee Hills, Oregon
Dessert and Toasting Wine Pairing
Domaine Charles Lafitte, Method Champenoise

Sparkling Wine, France

La Gioiosa, Prosecco Brut

Treviso, Italy
Premium Wine Pairing
Premium Wine Pairings $109 per person
First Course

Pascal Jolivet Sancerre, Loire Valley France

Second Course

Far Niente Chardonnay, Napa Valley CA

Entree Wine Paring

Opus One Cabernet Sauvignon, Napa Valley CA

Dessert Wine Pairing

Ruinart Blanc de Blancs, Champagne France
Starters
Monkey Bread

pull-apart bread, salted caramel, toasted pecans, browned butter

$10

Biscuits

smoked honey butter, apple butter

$5

Rolled Shrimp

Gulf shrimp, kimchi purée, basil, navel Thai chili

$17

Buffalo Cauliflower

smoked florets, Franks Red Hot, gorgonzola, carrots, celery

$12
Breakfast
Southern Breakfast

scrambled eggs, fried green tomatoes, bacon, buttermilk biscuit

$13

Pork Belly Benedict

cathead biscuit, fried pork belly, 63 egg, sweet tea gastrique, pimento cheese, hollandaise

$15

Steak and Eggs - MP

Chefs Cut Grass-Fed Beef, Chimichurri, Paprika + Duck Fat Potato Hash, Fried Egg

Johnny Cakes

bacon, tasso ham, sorghum syrup, fried egg

$15

B.E.L.T Sandwich

cracked wheat bread, crisp bacon, runny egg, butter lettuce, tomato, roasted garlic aioli, breakfast potatoes

$14

Avocado Toast

crushed avocado, garlic, heirloom tomato, radish, feta cheese, everything seasoning, sourdough

$13

add egg $2

Banana Fosters French Toast

caramelized banana, mascarpone cream, salted caramel, brioche

$13

Flapjacks

Ask about this weekend's special

$12
Lunch
Nashville Hot or Not

fried chicken, cathead biscuit, fried egg, sweet pickles, breakfast potatoes

$15

Steak Sammie

chefs cut grass-fed beef, onion soubise, heirloom tomato relish, ciabatta

$19

Grain Bowl

farro, broccoli, heirloom tomato, chipotle, Brussel sprouts, pickled red onion, queso fresco, 7 minute egg

$14

add egg $3

Everything Muffin

ciabatta bread, prime rib, horseradish, aged Swiss, au jus

$15

Hangover Burger

8 oz grass-fed burger, fried egg, American cheese, shredded hash browns, candied bacon, bloody mary ketchup

$19

Smoked Meatloaf

grass-fed beef, pepper gravy, bourbon + cola glaze, fried egg, sourdough

$16

STEELBACH CAESAR

charred romaine lettuce, parmesan cheese, cured egg yolk, caesar dressing, garlic confit croutons

$13

Farmhouse Salad

artisan lettuce, snow peas, radish, tomato, red onion, fennel, apple butter vinaigrette

$10

Add to Any Salad

grass-fed sirloin $10

blackened chicken breast $7

smoked salmon $9

grilled shrimp $8
Sides
Cracked Wheat Toast

$2

Bacon Strips

$5

Seasonal Fruit

$5

Breakfast Sausage

$5

Breakfast Potatoes

$4

Biscuits & Gravy

$6

Two Eggs how You Like

$5

Pimento Cheese Grits

$6

Turkey Bacon

$4
Bubbles
Mimosa

Bouvet Brut & fresh squeezed orange juice

$11

French 75

Bombay London Dry, lemon, champagne

$12

S(t)eelbach

Old Forester, Solerno, Angostura & Peychaud's bitters, champagne

$11

Flight of The Mimosa

Flavors: daily blend, blackberry lemon, watermelon, rosé

$16
Liquid Brunch
The OG Bloody Mary

Reyka, Zing Zang, celery

$11

Stay Woke

Ritttenhouse Rye, Cocchi Americano, Borghetti Espresso, Giffard Banana

$12

You Look Mauvelous

Bombay London Dry, Pimm's, coconut, lemon, blackberry, rosewater

$13

Lady Madonna

Reyka Vodka, still rosé, lemon, cucumber water, ginger

$12
Brunch Punch - MKT
serves 3-6
a large format cocktail to share with those that matter most
Caffeine
we proudly serve Kahwa coffee & espresso
Drip Coffee

cream or almond milk

$3

Espresso

single or double

$3

$5

Americano

single or double / hot or iced

$4

$6

Cappuccino

single or double

$4

$6

Latte

single or double / hot or iced

$3

$5
Pure
non-alcoholic beverages
Vero Water

still or sparkling

$5

Fresh Squeezed Orange Juice

$4

Grapefruit Juice

$3

Cranberry Juice

$3
Starters
SMOKED BEEF ONION SOUP

gruyere cheese, sourdough

$10

Buffalo Cauliflower

smoked florets, Franks Red Hot, gorgonzola, carrots, celery

$12

Hand Cranked Sausage Board

seasonal sausage, pickled vegetables, mustards, baguette

$14

Rolled Shrimp

Gulf shrimp, kimchi purée, basil, navel Thai chili

$17

CRISP PORK BELLY

apple kimchi, peanut sauce

$15
Handhelds
side choice of french fries or farmhouse salad
substitute with signature side or smoked beef onion soup $2
Smoked Turkey BLT

cracked wheat, smoked turkey, crispy bacon, butter lettuce, tomato, roasted garlic aioli

$14

add avocado $2

Grouper Po' Boy

locally caught grouper, bibb lettuce, tomato, hearty remoulade sauce

$18

Steelbach Burger

Steelbach grass-fed beef patty, aged white cheddar, b&b pickles, tomatoes, butter lettuce, pickled red onion, Steelbach aioli

$19

Everything Muffin

ciabatta bread, prime rib, horseradish, aged Swiss, au jus

$15

Chicken Fried Chicken

buttermilk fried chicken, coleslaw, house pickles, fried chicken sauce, Frank's Red Hot

$14

Steak Sammie

chefs cut grass-fed beef, onion soubise, heirloom tomato relish, ciabatta

$19
Plates
Smoked Meatloaf

grass-fed beef, pepper gravy, bourbon + cola glaze, fried egg, sourdough

$16

Fish N Chips

hand-cut fries, house-made tartar sauce

$16

Shrimp & Grits

blackened shrimp, cheesy grits, andouille gravy

$18

WoodFire Grilled Chicken

chicken breast, hominy + corn succotash, black garlic romesco sauce

$17

Cast Iron Salmon

Faroe Island salmon, jasmine rice, corn, garden herb puree

$17
Farmed
STEELBACH CAESAR

charred romaine lettuce, parmesan cheese, cured egg yolk, caesar dressing, garlic confit croutons

$13

BABY GEM

burrata, green goddess aioli, pickled mango, heirloom tomato, radish

$14

Avocado + Fennel

avocado, fennel, pistachio, key lime, mint, quinoa, chili oil

$12

FARMHOUSE

artisan lettuce, snow peas, radish, tomato, red onion, fennel, apple butter vinaigrette

$10

Proteins Available

grass-fed sirloin $10

blackened chicken breast $7

blackened salmon $9

grilled shrimp $8
Sides
French Fried Potatoes

$7

Brussel Sprouts

$9

Mac and Cheese

$13

Roasted Carrots

$9
Starters
CRACKLIN' CORNBREAD

Nueske's bacon, cultured butter, smoked honey butter

$10

SEASONAL TARTINE

chef's daily selection of seasonal ingredients

$8

SMOKED BEEF ONION SOUP

gruyere cheese, sourdough

$10

Buffalo Cauliflower

smoked florets, Franks Red Hot, gorgonzola, shaved carrots + celery

$12

Hand Cranked Sausage Board

seasonal sausages, pickled vegetables, mustards, baguette

$14

Rolled Shrimp

Gulf shrimp, kimchi purée, basil, navel Thai chili

$17

Short Rib Mezze

Szechuan spice, cucumber, raita, pickled things, soft herbs, sambal, naan (serves four)

$29

SMOKED BONE MARROW

pickled mustard seeds, onion soubise, wild mushrooms, sourdough

$16

CRISP PORK BELLY

apple kimchi, peanut sauce

$15
Greens
STEELBACH CAESAR

charred romaine lettuce, parmesan cheese, cured egg yolk, caesar dressing, garlic confit croutons

$13

Avocado + Fennel

avocado, fennel, pistachio, key lime, mint, quinoa, chili oil

$12

FARMHOUSE

artisan lettuce, snow peas, radish, tomato, red onion, fennel, apple butter vinaigrette

$10

BABY GEM

burrata, green goddess aioli, pickled mango, heirloom tomato, radish

$14
Plates
Maud's Fried Chicken

48-hour brine, potato starch, honey hot sauce

$23

Grouper

brioche, shrimp, andouille, Savannah red rice, tomato water, sweet basil

$38

BRICK CHICKEN

hominy, red eye gravy, tasso ham, green tomato chowchow

$28

CAST IRON-SEARED SWORDFISH

blacklime + pepper crust, shaved cauliflower + tomato salad, brown butter nage, hazelnut

$28

PORK MILANESE

charred tomato, pickled red onion, arugula, crispy capers, feta cheese, lime vinaigrette

$28

SMOKED TRUMPET MUSHROOM

black garlic romesco sauce, hominy succotash

$21
In The Shell
OYSTER ROCKEFELLER

corn brulee, bacon, braised collard greens

$16

COLD OYSTER

passion fruit and yuzu emulsion, fennel frond

$16
Game & Things
Garlic & Herb Rubbed Lamb Rack

$48

Molasses Glazed Half Rohan Duck

$46

10 oz. NY VENISON STRIPLOIN

$52
Local Steelbach Cattle
12 Oz. NY Strip

$42

16 Oz. Ribeye

$52

8 OZ. FILET

$60

8 oz. FLATIRON

$35

8 Oz. Hanger Steak

$37

8 oz. COULOTTE

$35
Grain-Fed Steaks
8 Oz. Filet

$56

12 Oz. Bone In Filet

$59

16 oz. BONE-IN STRIP

$54

30 Oz. Short Bone Tomahawk Ribeye

$99

16 Oz. Ribeye

$52
Share
Brussels Sprouts

sherry, maple, benne seed, cured egg yolk

$9

Ember Baked Sweet Potato

hearth charred, creme fraiche, gorgonzola, scallion, honey, bacon, pecans

$9

Mac and Cheese

campanelle pasta, fontina, lemon, thyme, panko

$14

CHARRED BROCCOLI

andouille bread crumbs, bacon vinaigrette

$11

Black Truffle Stone Ground Grits

roasted wild mushrooms, pimento cheese, 63-degree egg

$11

Steelbach Collard Greens

smoked beef, Nueske's bacon

$10

Roasted Carrots

charred cucumber riata, almond dukkah, fermented honey

$9

Nashville Mushrooms

fried oyster mushrooms, buttermilk dressing, corn relish, herb oil

$11

CRISPY POTATOES

cheddar powder, bone marrow aioli, charred scallion, tasso ham

$10
Dessert
Carrot Cake

cream cheese icing, cashew crunchies, rum + pineapple gel

$12

P. Lime Pie

graham cracker crust, citrus meringue, milk chocolate sorbet

$10

Oreo Cheesecake

oreo crust, dulce de leche, peanut butter toffee, candied peanuts

$12

Chocolate Hazelnut

dark chocolate mousse, Nutella crémeux, feuilletine, Nutella ice cream

$13
Ports & Wine
Ramos, Pinto Ruby Porto

2 Oz $9

Ramos, Lbv Porto 2012

2 Oz $10

Fonseca, 10 Yr Tawny

2 Oz $13

Taylor, 20 YR Tawny

2 Oz $20

Dows, Vintage Porto 2000

2 Oz $36

Alvear Solera 1927 Pedro Ximenez

2 Oz $14

Brooks "tethys" Late Harvest Riesling

2 Oz $11

A Fleur D'or Sauternes

2 Oz $10

Donnafugata, Ben Rye

2 Oz $14

Inniskillin "gold Vidal" Ice Wine 2013

2 Oz $34
Cocktails
Borghetti Flip

Borghetti espresso, Old Forester, Quinta Noval tawny port, cream, egg

$12

Absinthe Suissesse

Pernod, cream, orgeat, Peychaud's, egg white

$12

Kentucky Closer

A cup of joe with a nip of Old Forester on the side

$10
Amari
Nonino Quintessentia

1 Oz $11

2 Oz $20

Foro Speciale

1 Oz $5

2 Oz $9

Luxardo Abano

1 Oz $5.50

2 Oz $9.50

Fernet Branca

1 Oz $5

2 Oz $9

Branca Menta

1 Oz $5

2 Oz $9

Zucca Rabarbaro

1 Oz $6

2 Oz $11

Cardomaro Vino Amaro

1 Oz $5

2 Oz $9

Montenegro Primiata Specialita

1 Oz $7

2 Oz $12.50
Cordial
Grand Marnier

1 Oz $8

2 Oz $14

Grand Marnier 100

1 Oz $39.50

2 Oz $70

Chartreuse Yellow

1 Oz $11

2 Oz $20

Chartreuse Green

1 Oz $12

2 Oz $21

Chartreuse Vep Green

1 Oz $33

2 Oz $58
Absinthe
Kubler Superiore

1 Oz $12

2 Oz $21

St. George Verte

1 Oz $11

2 Oz $20
Cognac
Camus VS

1 Oz $6

2 Oz $10

Camus Elegance XO

1 Oz $28

2 Oz $49

Hardy Legend 1863

1 Oz $10.50

2 Oz $19

Martel Martin VSOP

1 Oz $10

2 Oz $18

Hardy Noces D'or

1 Oz $55

2 Oz $91
Steelbach Signatures
From Husk Til Dawn

Cotija-washed Mellow Corn Whiskey, sage, lemon, Foro, Genepy, rhubarb

$13

Schrutes and Ladders

Reyka, Aperol, basil, golden beet, lemon, prosecco

$12

Shiitake Happens

Shiitake-infused Rittenhouse Rye, Punt e Mes, Amaro Abano, crème de cacao, Ancho Reyes, oregano, miso

$13

Suzy Greenberg

Lunazul Reposado, Suze, apricot cordial, thyme, lemon, cucumber water

$13

You Look Mauvelous

Waterloo #9, Pimm's, coconut, lemon, blackberry, rose water

$12
Steakhouse Favorites
Vesper

Oxley London Dry, Reyka, Lillet Blanc

$13

Sazerac

Michter's Rye, Peychaud's, Pernod Rinse

$13

French 75

Hendrick's, champagne, lemon

$12

Penicillin

Monkey Shoulder, peated rinse, lemon, egg white, Kuespert's Honey

$12

Side Car

Camus VS, JM Shrubb, lemon, sugar rim

$13
Bonded
Colonel E.H. Taylor Small Batch | 100.0

Vanilla, chocolate, tobacco, hints of spice

1 oz $11.50

2 oz $21

Henry McKenna Single Barrel | 100.0

Vanilla, caramel, burnt brown sugar, seasoned oak

1 oz $7

2 oz $13

Old Fitzgerald 9 Year | 100.0

Sweet caramel corn, notes of creamy vanilla, cinnamon, nutmeg, with oak and roasted coffee

1 oz $20

2 oz $38

Old Grand-Dad Bottled in Bond | 100.0

Caramel, vanilla, corn, pepper, graham cracker

1 oz $5.50

2 oz $11

Rittenhouse Rye | 100.0

Peach, light notes of banana, white pepper, spice

1 oz $5

2 oz $8.50
Rye
Angel's Envy Rye | 100.0

Rye spice with hints of clove, brown sugar, honey, and gold raisins

1 oz $12

2 oz $21

High West Double Rye | 92.0

Clove, licorice root, dark chocolate, cinnamon, mint, herbal tea with wildflower honey

1 oz $8

2 oz $15

Michter's Rye

Rye spice, honeysuckle, hints of mint

1 oz $7.50

2 oz $13.50

Old Overholt | 80.0

Graham cracker pie crust, cinnamon and green apples, spicy peppery fruit

1 oz $5

2 oz $8

Peerless Rye | 109.1

Sweet tones of maple, brown sugar, light citrus sweetness, finish with a hint of oak

1 oz $15

2 oz $26

Pikesville Straight Rye | 110.0

Complex layers of rye, caramel, pepper, with hints of earth, leather, and fruit

1 oz $9.50

2 oz $16.50

Sagamore Spirit Straight Rye | 83.0

Candied dried orange peel with notes of clove and nutmeg, walnut, caramel, baking spice

1 oz $7

2 oz $11

Savage and Cooke Lip Service | 90.0

Layered and complex, berry compote and honey, white pepper, candied ginger, spice, and toasty vanilla

1 oz $8

2 oz $14

Whistle Pig 10 Year | 100.0

Notes of orange peel and allspice with hints of caramel and dark fruits

1 oz $17

2 oz $30.50

MICHTER'S TOASTED BARREL FINISH RYE | 109.0

spicy character with added hints of dark toast and smoke

1 oz $14

2 oz $23

Woodford Reserve Rye | 90.4

Pockets of rye spice with notes of dark cherry and vanilla 'bourboneyness'

1 oz $11

2 oz $19.50
Bourbon
Baker's | 107.0

Cinnamon, vanilla, hint of oak

1 oz $10

2 oz $18

Basil Hayden's | 80.0

Well balanced, baked walnut, apple, spices

1 oz $9

2 oz $17

Belle Meade | 90.4

Maple syrup and caramel, citrus zest, bold rye spice with hints of plum, cherry, and apricot

1 oz $10.50

2 oz $18.50

Blanton's Single Barrel | 93.0

Vanilla and caramel, balanced with citrus and light floral notes

1 oz $14.50

2 oz $24

Bombergers | 108.0

Heavy oak presence, vanilla buttercream, dried fruit with a smooth finish of mint and brewed tea leaves

1 oz $17

2 oz $30

BUFFALO TRACE

vanilla, mint, molasses, pleasantly sweet

1 oz $6

2 oz $11

Elijah Craig Small Batch | 94.0

Spice moves into sweet caramel, oak & barrel char finish

1 oz $7

2 oz $13

Four Rose Single Barrel | 100.0

Rye spice followed by peaches, honey, hints of oak

1 oz $8

2 oz $14

Garrison Brothers | 94.0

Caramel apple and honeysuckle, candied orange, baking spice

1 oz $16

2 oz $28

Jefferson's Reserve Very Old | 90.0

Oak and brown sugar meddle with subtle notes of tobacco and dried fruits

1 oz $7

2 oz $13

Knob Creek | 100.0

Strong caramel with notes of vanilla and bourbon spice

1 oz $7.50

2 oz $13.50

Larceny | 92.0

Toffee, with notes of butterscotch, buttery caramel, and honey

1 oz $6

2 oz $11

Maker's Mark | 94

Sweet aromas with flavors of toffee, oak, and vanilla

1 oz $7

2 oz $12

Michters Small Batch | 91.0

Sweet corn, honey, and vanilla paired with notes of peach and raisins

1 oz $7.50

2 oz $13.50

Old Forester Birthday Bourbon | 101.0

Banana candy, ripe pineapple, toffee, butterscotch, caramel, cured tobacco, dried fruits

1 oz $17.50

2 oz $37

Old Forester Statesman | 95.0

Clove and oak spice, raw vanilla, eucalyptus, pepper, cinnamon bark, orange zest, dried apricot

1 oz $10

2 oz $18

ROCK HILL FARMS SINGLE BARREL | 100.0

toasted walnuts, dark chocolate, toffee

1 oz $7

2 oz $13

Russell's Reserve 10 Year | 90.0

Notes of toffee, vanilla spice lend to a sweet finish of fruit pie

1 oz $7

2 oz $13

SAVAGE AND COOKE "THE BURNING CHAIR" | 88.0

brown sugar, caramel, baked apple butterscotch, baking spice, toasty oak

1 oz $10

2 oz $18

Slaughter House | 88.0

Caramelized sugar, baking spice, dark fruits, butterscotch, and vanilla, honey, toast and loads of caramel

1 oz $7

2 oz $13

Treaty Oak Ghost Hill | 95.0

Dark stone fruit, soft oak, sweet corn, robust malt, mild spicy finish

1 oz $9

2 oz $16

Woodford Reserve | 90.0

Round-bodied with complex citrus, cinnamon, cocoa with sweet notes of vanilla and butterscotch

1 oz $8

2 oz $14
Japanese
Nikka Coffey Grain | 90

Dried corn, nuts, hints of melon and fresh herbs with a light finish

1 oz $13

2 oz $23

Nikka from The Barrel | 102.8

Soft balanced spices, green tea, and dried fruit, orange, and apricot

1 oz $14

2 oz $24

Suntory Hakushu 12 Year Single Malt | 86.0

Light and grassy with notes of persimmons and roasted nuts, honey, chamomile, finishes with hints of ginger and dried spice

1 oz $24

2 oz $42.50

Suntory Hibiki Japanese Harmony | 86.0

Sweet soft oak, honey, golden raisin, citrus zest, light peat with a graham cracker finish

1 oz $21.50

2 oz $38

Suntory Yamazaki 12 Year Single Malt | 86.0

Buttery notes of fruit, graham cracker, malt, citrus peel with notes of hay

1 oz $21.50

2 oz $38

Suntori Toki | 86.0

Green apple, honey, citrus, white pepper, ginger, subtly sweet and spicy finish with a hint of vanilla oak

1 oz $8

2 oz $15
North America
Angel's Envy | 86.0

Dark cherry, black pepper, mild baking spice, with a sweet finish

1 oz $9.50

2 oz $16

Bernheim Wheat | 90.0

Vanilla, lemon candy, honey, sweet-yet-balanced profile

1 oz $6

2 oz $11

Dark Door Spirit of IPA | 80.0

Sweet dried fruit, full hop notes upfront with hints of vanilla, dried corn, toffee

1 oz $8

2 oz $14.50

George Dickel Classic No. 8 | 80.0

Light caramel, wood, buttery corn, with hints of maple

1 oz $6

2 oz $11

High West Bourye | 92.0

Caramel, oak, dark fruits, rye spice, citrus peel, and cinnamon

1 oz $15

2 oz $26

Michter's American Unblended | 83.0

Simple and subtle notes of vanilla custard leading into an oak finish

1 oz $7.50

2 oz $13.50

MICHTER'S TOASTED BARREL SOUR MASH | 86.0

slightly bitter with honey, vanilla and orange

1 oz $8

2 oz $15

Rabbit Hole Dareringer PX Sherry Cask | 93.0

Refined balanced, with a hint of orange marmalade, vanilla, cherry finishing with notes of light baking spice

1 oz $15

2 oz $26

SAVAGE AND COOKE "SECOND GLANCE" | 88.0

maple wood, cardamom, black cherry, caramel, hazelnut

1 oz $9

2 oz $16

SHENK'S HOMESTEAD SMALL BATCH | 91.3

baking spices, hints of cardamom and a touch of cherry

1 oz $14

2 oz $23

UNCLE NEAREST 1884

flashes of smoked wood, agave sweetness, flower fragrance

1 oz $8

2 oz $14
Irish
Green Spot Single Pot | 80.0

Dried fruit, caramel and spice lead into a dark sweet finish

1 oz $14

2 oz $26

Jameson | 80.0

Malt, vanilla, citrus, tree fruit, herbaceous notes

1 oz $7

2 oz $13

Red Breast | 80.0

Notes of petrichor followed by flavors of white grapes, honey, and cinnamon

1 oz $16.50

2 oz $29

Tullamore Dew | 80.0

Hints of honey, dried banana, and toffee

1 oz $6

2 oz $11
Scotch
Aberlour 16 Year Double Cask | Speyside | 86.0

Buttercream and maple lend themselves to pepper, prune and baking spice

1 oz $22

2 oz $39

Auchentoshan Three Wood | Lowland | 81.0

Heavy notes of dried fruit and fresh figs, with hints of chocolate

1 oz $14

2 oz $25

Balvenie Caribbean Cask 14 Year | Speyside | 86.0

Notes of freshly baked pastries and brown sugar, light vegetal notes

1 oz $13

2 oz $24

Bruichladdich Islay Barley | Islay | 80.0

Vanilla and oak blended with classic sherry notes of raisin and dried fruit

1 oz $12

2 oz $21

Dimple Pinch | Lowlands | 80.0

Toffee and spice with a citrus edge, slight smokiness with a caramel sweetness

1 oz $7

2 oz $13

Glenfiddich 12 Year | Speyside | 80.0

Characteristic sweet, fruity notes develop into butterscotch, cream, malt, and subtle oak flavors

1 oz $10

2 oz $18

Glenfiddich 14 Year | Speyside | 86.0

Corn & caramel fold with flavors of dried fruit and heavy cinnamon

1 oz $10.50

2 oz $19

Glenlivet 12 Year | Speyside | 80.0

Malt, honey, grass, and vanilla lead to a light balanced finish

1 oz $9

2 oz $16

Glenlivet 18 Year | Speyside | 86.0

Caramel, citrus, and heavy dark fruit with a smooth rounded finish

1 oz $27

2 oz $50

Glen Scotia Victoriana | Campbeltown | 103.0

Crème brûlée notes leading to caramelized fruits, sweet and concentrated with some jammy blackcurrant fruitiness

1 oz $13

2 oz $23

Highland Park Magnus | Island | 80.0

Vanilla creaminess pairs with orange peel, toast and a hint of chanterelles

1 oz $8.50

2 oz $15

Lagavulin 16 Year | Islay | 86.0

Notes of peat and saline roll into vegetal tones, to hints of stone fruits

1 oz $19

2 oz $34

Laphroig 10 Year | Islay | 86.0

Deep peat and smoke with notes of vanilla & butterscotch

1 oz $11

2 oz $19

Macallan 12 Year | Speyside | 80.0

Light baking spice, herbaceous & floral notes, muted tropical fruits

1 oz $14.50

2 oz $26

Macallan 15 Year | Speyside | 86.0

Cinnamon, raisin, chocolate and orange peel, well-balanced finish

1 oz $25

2 oz $44

Oban 14 Year | Highland | 86.0

Tropical fruit and buttercream, followed by sherry and almond

1 oz $17

2 oz $30.50
Rarity
Angel's Envy Cask Strength | Bourbon | Barrel Proof

Tobacco and coffee roll into spice and heat followed by dried apricot, caramel, and undertones of sweet oak

1 oz $34

2 oz $60

ANGEL'S ENVY CASK COLLECTION | BOURBON | 111.6

dark raisin, peppercorn, dark berries, a touch of chocolate

1 oz $26

2 oz $48

Blackadder Statement Bunnahabhain 26 Yr | Islay Scotch | 89.4

One of 234 bottles, get it while you can

1 oz $94

2 oz $149

BOOKERS LITTLE BOOK | BLENDED WHISKEY | 122.8

heavy cinnamon, spicy pepper, dark brown sugar

1 oz $26

2 oz $47

Elijah Craig 18 Year | Bourbon | 90.0

Initial burst of honey lend way for nuttiness, wood, and char

1 oz $24

2 oz $42

Elijah Craig 23 Year | Bourbon | 90.0

Toasted honey and cocoa front a mild hint of sweet pipe tobacco

1 oz $44

2 oz $77

Elijah Craig Barrel Proof | Bourbon | 127.2

Rich vanilla, and butterscotch along with spices of black pepper, cinnamon, toasted oak, apple and orange

1 oz $10

2 oz $19

Heaven Hill 27 Year | Bourbon | 94.7

Vanilla, floral, pepper & clove, dried fruits, baking spices, and sweet tobacco

1 oz $74

2 oz $132

Hibiki 17 | Japanese Whiskey | 86.0

Elegant and balanced with lychee, apricot, melon upfront

1 oz $30

2 oz $46.50

Hibiki 21 | Japanese Whiskey | 86.0

Baked fruits of blackberry and cherry blend with tropical notes of ripe banana finish with strong flavors of toffee and Mizunara

1 oz $59

2 oz $105

Kentucky Owl 11 Year | Rye | 101.8

Notes of honey and fresh cinnamon rolls, baked fruits and a spicy heat

1 oz $36

2 oz $65

Michter's 10 Year | Rye | 92.8

Roasted fruit-like nuttiness with a pleasant smoke undertone, baking spices, vanilla, and a butterscotch finish

1 oz $24

2 oz $43

Michter's 10 Year | Bourbon | 94.0

Beautifully balanced with bursts of caramel, orange cream, clove, cinnamon, toffee with a big rounded finish of stone fruit

1 oz $21

2 oz $37

Michter's 20 Year | Bourbon | 114.0

Big, balanced and complex with bold woody spice blends, notes of candied citrus and creamy vanilla

1 oz $105

2 oz $174

Orphan Barrel Rhetoric 24 Year | Bourbon | 100

Hints of oak, vanilla, caramel, and honey turn into complex spice, dark chocolate, and dark fruit

1 oz $27

2 oz $48

Parkers Heritage 2017 11 Year | Bourbon | 122.0

Strong vanilla, caramel, and tropical fruit give way to sweet oak with a nice spicy full-bodied finish

1 oz $54

2 oz $97

Whistle Pig 15 Year | Rye | 92.0

Powerful yet balanced, warm caramel apple with hints of black pepper, clove and oak blend with dried stone fruit

1 oz $42

2 oz $76

Whistle Pig Boss Hog Independent | Rye | 120.6

Notes of honeydew and buttered toast, hints of toffee and clove, lead into baking spice and a sweet heat

1 oz $94

2 oz $149

Whistle Pig Boss Hog Spirit of Mauve | Rye | 118.4

Mulled cider, cardamom, candied ginger and a touch of pipe tobacco, followed by notes of dried fruit and Vermont maple

1 oz $94

2 oz $149

Yamazaki 18 | Single Malt Whiskey | 86.0

A rich, bittersweet palate with, cigar leaves, honey, toffee, apples, and black pepper, long fruity marmalade-led finish

1 oz $67

2 oz $119
Craft Beer
Briney Melon | Gose

Anderson Valley | Boonville, CA

$6

Sculpin | American IPA

Ballast Point | San Diego, CA

$6

Two Hearted Ale | American IPA

Bell's | Kalamazoo, MI

$7

Maduro | English Brown Ale

Cigar City | Tampa, FL

$6

Night Swim | American Porter

Coppertail | Tampa, FL

$6

Breakfast Stout | American Imperial Stout

Founders | Grand Rapids, MI

$8

FLORIDA SPECIAL | LAGER

Coppertail | Tampa, FL

$6

FLORIDIAN | HEFEWEIZEN

Funky Buddha | Oakland Park, FL

$6

FANCY PAPERS | HAZY IPA

Cigar City | Tampa, FL

$7
On Draught
Chimay | Tripel

Leuven, Belgium

$16

Stella | Pale Lager

Melle, Belgium

$6
Domestic
Bud Light

$4.50

Michelob Ultra

$4.50

Narragansett 16 oz

$4.50

Yuengling 16 oz

$4.50
Sparkling by the Glass
PIPER SONOMA "BLANC DE BLANCS"

Sonoma, California | CHARDONNAY

Glass $11

Bottle $45

LA GIOIOSA, VALDOBBIADENE PROSECCO SUPERIORE

Prosecco, Italy | GLERA

Glass $12

Bottle $48

AMELIA BRUT ROSE

Cremant de Bordeaux, France | MERLOT, CAB FRANC

Glass $12

Bottle $48

PIPER HEIDSIECK "CUVEE 1785" BRUT

Champagne, France PINOT NOIR, PINOT MEUNIER, CHARDONNAY

Glass $18

Bottle $76
Champagne & Sparkling
SYLTBAR PROSECCO BRUT

Fruili, Italy | GLERA

$59

BENI DI BATASIOLO

Piedmont, Italy | BRACHETTO D'ACQUI

$63

J VINEYARDS BRUT ROSE

Russian River, California | PINOT NOIR, CHARDONNAY

$78

SCHRAMSBURG BLANC DE BLANCS

North Coast, California | CHARDONNAY 2017

$81

KING ESTATE "BRUT CUVEE METHODE CHAMPENOISE"

Willamette Valley, Oregon | CHARDONNAY, PINOT NOIR 90

$90

HENRIOT SOUVERAIN BRUT

Champagne, France | CHARDONNAY, PINOT NOIR

$98

PERRIER-JOUET GRAND BRUT

Champagne, France | CHARDONNAY, PINOT NOIR, PINOT MEUNIER

$112

BILLECART-SALMON BRUT RESERVE

Champagne, France | PINOT MEUNIER

$123

CHARLES HEIDSIECK BRUT RESERVE

Champagne, France | CHARDONNAY, PINOT NOIR

$129

CHARLES VII BY CANARD-DUCHENE BLANC DE BLANCS

Champagne, France | CHARDONNAY

$138

TAITTINGER PRELUDE GRAND CRU

Reims, France | CHARDONNAY, PINOT NOIR

$149

RUINART BLANC DE BLANCS

Champagne, France | CHARDONNAY

$158

SCHRAMSBERG "J. SCHRAM" BRUT

North Coast, California | CHARDONNAY, PINOT NOIR 2011

$223

DOM PERIGNON BRUT

Epernay, France | CHARDONNAY 2009

$462
Whites by the Glass
THOMAS SCHMITT KABINETT

Mosel, Germany | RIESLING

Glass $11

Bottle $45

BIBI GRAETZ "CASAMATTA TOSCANA BIANCO"

Tuscany, Italy | VERMENTINO, TREBBIANO

Glass $11

Bottle $45

HORIZON DE BICHOT

Burgundy, France | CHARDONNAY

Glass $11

Bottle $45

PIEROPAN, SOAVE CLASSICO DOC

Veneto, Italy | GARGANEGA

Glass $12

Bottle $48

JERMANN

Venezia Giulia, Veneto, Italy | PINOT GRIGIO

Glass $12

Bottle $48

KEN WRIGHT CELLARS "CELILO VINEYARD"

Washington State | CHARDONNAY

Glass $13

Bottle $51

GREYWACKE

Marlborough, NZ | SAUVIGNON BLANC

Glass $13

Bottle $51

ARNAUD LAMBERT "CLOS DE MIDI"

Saumur, France | CHENIN BLANC

Glass $14

Bottle $54

SILVERADO VINEYARDS

Los Carneros, California | CHARDONNAY

Glass $16

Bottle $59
Interesting Varietal
LAURENZ V "FRIENDLY"

Kamptal, Austria | GRUNER VELTLINER 2018

$42

L'AVENIR "PROVENANCE COLLECTION"

Stellenbosch, South Africa | CHENIN BLANC 2019

$44

VILLA SPARINA GAVI DI GAVI

Gavi Di Gavi, Piedmont, Italy | Cortese 2019

$47

LANGE ESTATE RESERVE

Willamette Valley, Oregon | PINOT GRIS 2020

$51

Trimbach

Alsace, France | Gewurztraminer 2016

$54

CRISTOM VINEYARDS

Eola-Amity, Oregon| VIOGNIER 2019

$62

Mad Violets

Chehalem Mountains, OR | RIESLING 2016

$65

KELLEREI TERLAN "CUVEE TERLANER"

Sudtirol Alto-Adige, Italy | PINOT BIANCO, CHARDONNAY, SAUVIGNON BLANC 2019

$69

DOMAINE SIGALAS

Santorini, Greece| ASSYRTIKO 2019

$71

CARL LOEWEN "ALTE REBEN TROCKEN"

Mosel, Germany | RIESLING 2018

$78
Sauvignon Blanc
LEEUWIN ESTATE "SIBLINGS"

Margaret River, Australia | 2020

$51

JERMANN

Venezia Giulia, Italy | 2016

$53

AMAYNA

Leyda Valley, Chile | 2018

$55

Orin Swift 'Blank Stare'

Russian River Valley, CA | 2018

$61

MAURITSON

Dry Creek Valley, California | 2020

$64

JAYSON BY PAHLMEYER

Napa Valley, California | 2020

$71

PASCAL JOLIVET

Loire Valley, France | SANCERRE 2019

$73
Chardonnay
DIORA "LA SPLENDEUR DU SOLEIL"

Monterey, California | 2018

$59

RUSTENBERG

Stellenbosch, South Africa | 2020

$61

TALBOTT "SLEEPY HOLLOW VINEYARD"

Santa Lucia Highlands, California | 2017

$64

PIO CESARE "L'ALTRO"

Langhe, Piedmonte, Italy | 2018

$67

XAVIER MONNOT "LES GRANDES COUTURES"

Bourgogne, France | 2018

$73

EMBLEM "RODGERS CREEK VINEYARD"

Petaluma Gap, California | 2018

$81

MAD VIOLETS

Eola-Amity Hills, Oregon | 2017

$88

ROMBAUER

Los Carneros, California | 2019

$91

DOMAINE LOUIS MOREAU "VAU LIGNEAU"

1er Cru Chablis, France | CHABLIS 2018

$94

PRIDE MOUNTAIN

Spring Mountain District, California | 2020

$102

LANGE ESTATE "THREE HILLS CUVEE"

Willamette Valley, Oregon | 2016

$113

CHATEAU MONTELENA

Calistoga, California | 2015

$115

Pascal Clement 'Le Charmois'

1er Cru Saint Aubin, France | Cote De Beaune 2015

$117

RIDGE VINEYARDS

Santa Cruz Mountains, California | 2018

$120

FANTESCA ESTATE & WINERY

Russian River Valley, California | 2018

$131

BEAUX FRERES

Willamette Valley, Oregon | 2019

$145
Rosé
WADE CELLARS "THREE BY WADE"

Sonoma, California | PINOT NOIR 2019

$41

JUAN GIL

Jumilla, Spain | SYRAH, TEMPRANILLO 2020

$43

BIBI GRAETZ CASAMATTA ROSATO

Tuscany, Italy | SANGIOVESE 2018

$47

DOMAINE DE NIZAS "LE CLOS ROSE"

Languedoc, France | GRENACHE, SYRAH 2020

$51

ALPHA ESTATE "SINGLE VINEYARD"

Macedonia, Greece | XINOMAVRO 2017

$54

LUIGI BOSCA "A ROSE IS A ROSE"

Lujan de Cuyo, Argentina | PINOT GRIS, PINOT NOIR 2019

$61

ROSE GOLD

Cotes de Provence, France | GRENACHE 2020

$64

KRUPP BROTHERS "THE DAMSEL"

Russian River, California | TEMPRANILLO 2017

$73
Cabernet
STARK-CONDE

Stellenbosch, South Africa | 2018

$56

ENVISAGE

North Coast, California | 2018

$59

AUSTIN HOPE

Paso Robles, California | 2019

$64

PEDRONCELLI "WISDOM VINEYARD"

Dry Creek Valley, California | 2016

$67

KOKOMO WINERY

Sonoma, California | 2018

$76

OWEN ROE

Yakima Valley, Washington | 2020

$87

WADE CELLARS "THREE BY WADE" FROM PAHLMEYER

Napa Valley, California | 2018

$92

BLUE ROCK

Alexander Valley, California | 2018

$94

FAUST

Napa Valley, California | 2018

$98

EBERLE WINERY "ESTATE"

Paso Robles, California | 2018

$102

MOLLY DOOKER "GIGGLEPOT"

McLaren Vale, Australia | 2018

$105

TURLEY "ESTATE"

Napa Valley, California | 2016

$109

TURNBULL

Napa Valley, California | 2018

$112

STAGS LEAP "ARTEMIS"

Napa Valley, California | 2018

$117

SADDLEBACK CELLARS

Oakville, California | 2015

$123

FRANK FAMILY

Napa Valley, California | 2018

$127

FROGS LEAP

Napa Valley, California | 2017

$131

RIDGE "ESTATE" VINEYARD

Santa Cruz Mountains, California | 2018

$134

LONG SHADOWS "FEATHER"

Columbia Valley, Washington | 2017

$145

KRUPP BROTHERS

Napa Valley, California | 2018

$151

PENFOLDS BIN 407

Australia | 2018

$154

PRIDE MOUNTAIN

Sonoma/Napa, California | 2018

$163

SILVER OAK

Alexander Valley, California | 2016

$168

CHAPPELLET "SIGNATURE"

Napa Valley, California | 2018

$174

LAIL VINEYARDS "BLUEPRINT"

Napa Valley, California | 2018

$177

CAKEBREAD CELLARS

Napa Valley, California | 2018

$180

JAYSON BY PAHLMEYER

Napa, California | 2017

$183

CAYMUS

Napa, California | 2019

$188

NICKEL & NICKEL "BRANDING IRON VINEYARD"

Oakville, California | 2018

$195

"ANIMO" BY MICHAEL MONDAVI

Napa Valley, California | 2016

$197

SHAFER ONE POINT FIVE

Stags Leap District, California | 2017

$209

CADE VINEYARD

Howell Mountain, California | 2017

$212

FLEURY ESTATE WINERY

Rutherford, California | 2014

$214

ORIN SWIFT "MERCURY HEAD"

California | 2018

$217

Plumpjack

Oakville, California | 2018

$225
Merlot
EMMOLO BY CAYMUS

Napa Valley, California | 2018

$64

THE MEEKER VINEYARD

Sonoma, California | 2014

$89

MAYACAMAS

Mount Veeder, California | 2014

$107
Large Format Reds
FAUST

Napa Valley, California (1.5L) | CABERNET 2018

$210

Belle Glos "The Dairyman"

Russian River Valley, CA (1.5L) | Pinot Noir 2016

$224

Frank Family

Napa Valley, California (1.5L) | Cabernet 2013

$234

ORIN SWIFT "PAPILLON"

California (1.5L) | BORDEUX BLEND 2018

$275

CAYMUS

Napa Valley, California (1.5L) | CABERNET 2016

$310

Il Borro

Tuscany, Italy (1.5L) | Merlot, Cabernet, Syrah, Petit Verdot 2011

$486

Continuum

Napa, California (1.5 L) | Cabernet, Cab Franc, Petit Verdot, Merlot 2014

$700

Joseph Phelps 'Insignia'

Napa Valley, California (1.5L) | Cabernet 2015

$766
Reds by the Glass
CHATEAU AUGUSTE

Bordeaux, France | MERLOT, CAB FRANC, CAB

Glass $10

Bottle $41

JUAN GIL "RED BLEND"

Jumilla, Spain | MONASTRELL, CABERNET, SYRAH

Glass $10

Bottle $44

NINE HATS

Columbia Valley, Washington | CABERNET

Glass $12

Bottle $48

ZUCCARDI "SERIE A"

Mendoza, Argentina | MALBEC

Glass $12

Bottle $48

LAFITE-ROTHSCHILD "LEGENDE"

Bordeaux, France | CABERNET, MERLOT

Glass $12

Bottle $48

SETTE VIGNE 7

Italy | ROSSO BLEND

Glass $13

Bottle $51

SELBY VINEYARDS

Dry Creek Valley, California | MERLOT

Glass $13

Bottle $51

LANGE ESTATE VINEYARD

Dundee Hills, Oregon | PINOT NOIR

Glass $13

Bottle $51

JL CHAVE "MON COEUR"

Crozes-Hermitage, Rhone Valley, France | SYRAH

Glass $14

Bottle $54

LYETH VINEYARDS

California | MERITAGE

Glass $14

Bottle $54

DAOU, PASO ROBLES

California | CABERNET

Glass $14

Bottle $54

BOUCHARD PERE & FILS RESERVE

Bourgogne, France | PINOT NOIR

Glass $15

Bottle $57

TURLEY

California | ZINFANDEL

Glass $15

Bottle $57

EMBLEM BY MONDAVI

Napa Valley, California | CABERNET

Glass $18

Bottle $76

"THE MAD HATTER" BY TUCK BECKSTOFFER

California CABERNET, PETIT SYRAH, MERLOT

Glass $21

Bottle $84

J VINEYARDS

California | PINOT NOIR

Glass $11

Bottle $46
Pinot Noir
KARA-TARA

Western Cape, South Africa | 2018

$56

INNOCENT BYSTANDER

Central Otago, New Zealand | 2019

$61

BELLE GLOS "CLARK & TELEPHONE"

Santa Maria Valley, California | 2019

$67

DIORA "LA PETITE GRACE"

Monterey, California | 2018

$71

CRISTOM VINEYARDS

Willamette Valley, Oregon | 2019

$73

CLOS DU VAL

Los Carneros, California | 2016

$75

SANDHI VINEYARDS

Sta Rita Hills, California | 2018

$78

ADELSHEIM

Willamette Valley, Oregon | 2019

$82

EYRIE VINEYARD "ESTATE GROWN"

Dundee Hills, Oregon | 2016

$89

MAD VIOLETS

Willamette Valley, Oregon | 2015

$91

FLOWERS

Sonoma, California | 2018

$94

KEN WRIGHT CELLARS

Willamette Valley, Oregon | 2018

$97

ORIN SWIFT "SLANDER"

California | 2018

$106

CHAPPELLET "DUTTON RANCH"

Russian River Valley, California | 2018

$114

BEAUX FRERES

Willamette Valley, Oregon | 2019

$117

Ken Wright 'Shea Vineyard'

Yamhil-Carlton, OR | 2018

$123

RAEN "FORT ROSS SEAVIEW"

Sonoma Coast, California | 2017

$164
France
PIERRE GAILLARD "OPERATION DRAGOON"

Cotes du Rhone, France | GRENACHE, SYRAH 2016

$51

DEPARTMENT 66 "OTHERS"

Cotes Catalanes, Languedoc, France | GRENACHE 2015

$64

PASCAL CLEMENT

Bourgogne, France | PINOT NOIR 2018

$67

JL CHAVE "OFFERUS"

Saint Joseph, Rhone Valley, France | SYRAH 2018

$72

JOSEPH BURRIER MORGON "GRAND CRAS"

Beaujolais, France | GAMAY 2017

$76

DOMAINE DE CHATEAUMAR "SECRET DE NOS VIGNES"

Chateauneuf-du-Pape, France | GRENACHE, SYRAH, MOURVÈDRE 2018

$93

MAISON CHAMPY, "CLOS DE BULLY"

Pernand-Vergelesses, France | PINOT NOIR 2017

$102

CHATEAU LA NERTHE

Chateauneuf-du-Pape, France | GRENACHE, SYRAH, MOURVÈDRE 2016

$115

CHATEAU MEYNEY

Saint-E'stephe, Bordeaux, France | CABERNET, MERLOT, PETIT VERDOT 2016

$120

Clos Beauregard

Pomerol, France | Merlot 2018

$124

CHATEAU LAROQUE GRAND CRU

St. Emillion, Bordeaux, France | MERLOT, CABERNET, CAB FRANC 2014

$127

XAVIER MONNOT "LES VIGNOTS"

Pommard, France | PINOT NOIR 2017

$134
Spain
BORSAO BODEGAS "CABRIOLA"

BORSAO BODEGAS "CABRIOLA" Aragon, Spain | GRENACHE, SYRAH 2016

$51

Alto Moncayo

Campo De Borja, Spain | Grenache 2017

$54

ALVARO PALACIOS "CAMINS DEL PRIORAT"

Priorat, Spain | GRENACHE, CABERNET, CINSAULT, SYRAH 2019

$63

Casa Gran Del Siurana "CRUOR"

Priorat, Spain | Grenache, Cabernet, Syrah, 2016

$67

Muga Reserva

Rioja, Spain | Tempranillo 2017

$75

FAMILLA TORRES "MAS BORRAS"

Penedes, Spain | PINOT NOIR 2015

$87

MARQUES DE VARGAS GRAN RESERVA

Rioja, Spain | TEMPRANILLO 2012

$94
South America
MONTES "TWINS RED BLEND"

Central Valley, Chile | CABERNET, TEMPRANILLO, SYRAH, CARMENERE 2017

$51

LOS VASCOS RESERVE

Colchagua Valley, Chile | CARMENERE 2018

$54

COLOME "ESTATE"

Salta, Argentina | MALBEC 2018

$57

WAPISA

Patagonia, Argentina | PINOT NOIR 2017

$63

Red Schooner by Caymus

Andes Mountains, Argentina | Malbec Voyage 9

$65

CASA SILVA "S38 LOS LINGUES SINGLE BLOCK"

Colchagua Valley, Chile | CABERNET 2017

$71

Paul Hobbs Vina Cobos 'Cocodrilo'

Mendoza, Argentina | Cabernet, Malbec, Cab Franc 2018

$76

TAPIZ "BLACK TEARS"

Mendoza, Argentina | MALBEC 2015

$89
Interesting Red Varietals
ALPHA ESTATE "HEDGEHOG VINEYARD"

Florina, Greece | XINOMAVRO 2018

$57

KLINKER BRICK "FARRAH"

Lodi, California | SYRAH 2018

$59

STAG'S LEAP CELLARS "HANDS OF TIME"

Napa Valley, California | CABERNET, MERLOT, MALBEC 2018

$64

ARNOT-ROBERTS

El Dorado, California | GAMAY NOIR 2018

$67

MAURITSON

Dry Creek Valley, California | ZINFANDEL 2019

$69

BONTERRA "THE BUTLER"

Mendocino County, California | SYRAH, GRENACHE, ZINFANDEL 2016 74

$74

FROGS LEAP

California | ZINFANDEL 2018

$77

BACIO DIVINO "PAZZO"

Napa Valley, California | SANGIOVESE, SYRAH, PETIT SYRAH 2018

$79

RIDGE VINEYARDS "LYTTON ESTATE"

Dry Creek Valley, California | PETITE SIRAH 2018

$81

PROVENANCE "DEADEYE"

Napa Valley, California | CABERNET, MALBEC, MERLOT, PETIT SYRAH 2016

$84

Orin Swift '8 Yrs in The Dessert'

California | Zinfandel, Petit Syrah, Syrah 2018

$91

STUDIUM BY BROKEN EARTH

Paso Robles, California | MERLOT, PETIT SYRAH, PETIT VERDOT 2014

$94

CAVES SAO JOAO "QUINTA DO POCO DO LOBO"

Beiras, Portugal | CABERNET 1994

$97

1849 WINE CO "ANONYMOUS"

California | CABERNET, MERLOT, ZINFANDEL, PETIT SYRAH 2017

$98

AUSTIN HOPE

Paso Robles, California | GRENACHE 2016

$101

ORIN SWIFT "MACHETE"

California | PETIT SYRAH, SYRAH, GRENACHE 2017

$109

Orin Swift 'Papillon'

California | California Bordeaux 2018

$128

KRUPP BROTHERS "THE WATER WITCH"

Napa Valley, California | SHIRAZ, CABERNET, CAB FRANC, MALBEC, TEMPRANILLO 2013

$151
Italy
BIBI GRAETZ CASAMATTA TOSCANO ROSSA

Tuscany, Italy | SANGIOVESE 2015

$51

ROCCA DEL DRAGONE

Campania, Italy | AGLIANICO 2018

$53

PALA "I FIORI"

Sardinia, Italy | CANNONAU 2019

$57

JERMANN "RED ANGEL"

Venezia Giulia, Italy | PINOT NERO 2016

$61

RICASOLI BROLIO RISERVA, CHIANTI CLASSICO

Tuscany, Italy | SANGIOVESE 2016

$67

CAFAGGIO "BASCILICA DEL CORTACCIO"

Basilicata, Tuscany, Italy | CABERNET 2015

$71

FONTANABIANCA

Barbaresco, Piedmont, Italy | NEBBIOLO 2017

$83

VESPA RACCONTAMI

Primitivo di Manduria, Campania, Italy | PRIMITIVO 2015

$87

GAJA CA MARCANDA PROMIS

Tuscany, Italy | MERLOT, SYRAH, SANGIOVESE 2018

$106

RIDOLFI, BRUNELLO DI MONTALCINO

Tuscany, Italy | SANGIOVESE 2015

$117

NICOLIS AMARONE DELLA VALPOLICELLA CLASSICO

Veneto, Italy | CORVINA 2013

$121

ELIO ALTARE, BAROLO

Barolo, Italy | NEBBIOLO 2016

$147

IL POGGIONE, BRUNELLO DI MONTALCINO

Tuscany, Italy | SANGIOVESE 2015

$168

ANTINORI TIGNANELLO

Tuscany, Italy | SANGIOVESE, CABERNET, CAB FRANC 2017

$194
From the Vault
OVERTURE BY OPUS ONE

California | BORDEAUX BLEND 2017

$242

DUCKHORN "THE DISCUSSION"

Napa Valley, California | BORDEAUX BLEND 2016

$247

SILVER OAK

Napa Valley, California | CABERNET 2016

$247

MAYACAMAS

Mount Veeder, California | CABERNET 2014

$250

"AMULET" BY TUCK BECKSTOFFER

California | CABERNET 2014

$252

GROTH RESERVE

Oakville, California | CABERNET 2016

$278

PALMAZ ESTATE VINEYARDS

Napa Valley, California | CABERNET 2017

$297

"DANCING HARES" BY TUCK BECKSTOFFER

California | CABERNET 2017

$302

Merryvale 'Profile'

Napa Valley, CA | Cabernet 2015

$320

QUINTESSA

Rutherford, California | CABERNET, MERLOT, CAB FRANC, PETIT VERDOT, CARMENERE 2017

$321

Spottswoode

St. Helena, CA | Cabernet 2015

$340

CAYMUS "SPECIAL SELECTION"

Napa Valley, California | CABERNET 2016

$360

QUILCEDA CREEK

Columbia Valley, Washington | CABERNET 2017

$367

M BY MICHAEL MONDAVI

California | CABERNET 2016

$372

TENUTA SAN GUIDO "SASSICAIA"

Bolgheri, Sassicaia, Italy | 2017

$375

Peter Michael 'Au Paradis'

Oakville, CA | Cabernet 2014

$408

ORNELLAIA

Bolgheri, Italy | 2014

$413

Jarvis

Napa Valley, CA | Cabernet 2013

$438

FANTESCA ESTATE & WINERY

Spring Mountain District, CA | CABERNET 2017

$520

Joseph Phelps 'Insignia'

California | CABERNET, MERLOT, CAB FRANC, PETIT VERDOT 2015

$521

Opus One

Napa Valley, CA | Cabernet, Cab Franc, Merlot, Malbec, Petit Verdot 2017

$530

Hundred Acre 'Ark Vineyard'

Howell Mountain | Cabernet 2014

$650

Chateau Haut Brion

Pessac-Leognan, France | Cabernet, Merlot, Cab Franc 2008

$820

Chateau Palmer

Margeaux, France | Cabernet, Merlot, Cab Franc 2009

$962

Chateau Mouton Rothschild

Pauillac, France | Cabernet, Merlot, Cab Franc, Petit Verdot 2014

$1,472
Butler Passed Appetizers
Per Piece
Tuna Poke

Carolina gold rice crisp, avocado, togarashi, cilantro, sweet soy

Buffalo Cauliflower

grilled florets, Frank's Red Hot, Rogue bleu cheese, celery

Chicken Biscuits

buttermilk biscuits, honey hot sauce, bread and butter pickles

Ham and Cheddar Biscuit

buttermilk biscuit, country ham, aged Florida cheddar

Fried Chicken Bao Bun

steam bun, hoisin, watermelon rind kimchi, cilantro

Pimento Cheese Toast

sourdough, kale chips, pine nuts, sweet basil

Roasted Mushroom Toast

sage cream cheese, fried garlic, sherry vinegar

Chili Crab Toast

sourdough, sweet thai chili, breakfast radish, sesame seeds

Rolled Shrimp

Gulf shrimp, kimchi puree, thai basil, navel thai chili

Pork Shank Taco

smoked shank, tortilla, napa cabbage, lime, chipotle, cilantro

Lobster Roll

brioche roll, Maine lobster, tarragon, celery, lemon

Shrimp Roll

brioche roll, Gulf shrimp, Meyer lemon, dilled potato chips

Local Snapper Ceviche

locally sourced snapper, leche de tigre, cilantro, serrano, endive

Shrimp Cocktail

citrus poached shrimp, cocktail sauce, Meyer lemon
Stationed Appetizers
Per Person
Breads and Spreads

This is a great way to add variety to any event with a selection of breads made in house and sourced locally. Typically consisting of Sourdough, Rye, Brioche, Challah, Crackers, Pretzel Rolls. Depending on the breads, we pair them with spreads such as, Pimento Cheese, Seasonal Jams, Apple Butter, Smoked Fish Spread, Dried Fruits and Hummus

Local Cheese Display

Hand-picked cheese assortments from local independent farms, including Winter-Park Dairy and Sweet Grass Dairy. These cheeses are complimented by dried fruits, nuts, breads, and crackers; each platter features a well rounded selection of cheeses that represent a variety of flavors, textures and milk types

Curated Charcuterie Display

Hand selected varietals of cured meats, ranging from Soppressata, Nduja to Tasso and Prosciutto. These selected meats are accompanied by local fruits, nuts, mustards, breads, and crackers

Smoked Fish Spread

Locally sourced fish that has been smoked in house and carefully mixed with cream cheese, IPA mustard, tarragon, and sriracha. Our fish spread is accompanied with in house pickled vegetables, crackers, breads, and hot sauces

Local Vegetable Crudite

A selection of raw, grilled, and pickled seasonal vegetables. Served with Georgia peanut hummus, Steelbach ranch, and hummus

Raw Bar

Focusing on local and seasonal seafood selections, this setup will have a plethora of fresh local oysters, crab legs, poached shrimp, and ceviche that is accompanied by a variety of traditional sauces such as, cocktail, lemon dill, and a selection of hot sauces
Chef Attended Stations
Per Person
Skirt Steak

marinated skirt steak, cilantro chimichurri, peanut romesco

Cowboy

grilled ribeye steaks, charred onion, pickled onion, potato puree

Tenderloin

porcini rubbed filet, truffled potato, bordelaise
Plated Dinner One
Your Guests Will Have the Option to Choose from One of The Following Menu Items in Each Section
First
(Select One)
Truffle Caesar

crisp romaine, black garlic, parmesan, anchovy breadcrumbs, heirloom tomato, cured egg yolk

Bibb Salad

grilled mango, spiced pecans, shaved red onion, tomato, benne seed
Second
(Select One)
Roasted Chicken

barbecue spiced, smoked honeybutter, corn ribs, pan sauce

Short Rib Pasta

pappardelle, warm tomatoes, 63º egg, bitter greens, panko crunchies

Tea Spiced Tuna

jasmine tea rub, ginger cashew cream, cilantro

Baseball Sirloin

cilantro chimichurri
Third
(Select One)
Chocolate + Hazelnut

bitter chocolate, nutella cremeux, feuilletine, dark chocolate mousse

Carrot Cake

cream cheese icing, cashew crunchies, rum, and pineapple gel
SIDES
(Choose 2 Served Family Style)
Goat Cheese Mashed Potatoes

Brussels Sprouts

Carrots

Roasted Vegetables

Herbed Potatoes

Mac and Cheese

+ $4
Plated Dinner Two
Your Guests Will Have the Option to Choose from One of The Following Menu Items in Each Section
First
(Select One)
Truffle Caesar

crisp romaine, black garlic, parmesan, anchovy breadcrumbs, heirloom tomato, cured egg yolk

Bibb Salad

grilled mango, spiced pecans, shaved onion, tomato, benne seed vinaigrette
Second
(Select One)
Roasted Chicken

barbecue spiced, smoked honey butter, corn ribs, pan sauce

Short Rib Pasta

warm tomatoes, 63º egg, bitter greens, panko crunchies

FL Grouper

savannah red rice, warm tomatoes, tomato buerre blanc, opal basil

NY Strip Steak

burnt rosemary rub, aged steak sauce
Third
(Select One)
Chocolate + Hazelnut

bitter chocolate, nutella cremeux, feuilletine, dark chocolate mousse

Carrot Cake

cream cheese icing, cashew crunchies, rum, and pineapple gel
Sides
(Choose 2 Served Family Style)
Goat Cheese Mashed Potatoes

Brussels Sprouts

Carrots

Roasted Vegetables

Herbed Potatoes

Mac and Cheese

+ $4
Plated Dinner Three
Your Guests Will Have the Option to Choose from One of The Following Menu Items in Each Section
First
(Select One)
Truffle Caesar

crisp romaine, black garlic, parmesan, anchovy breadcrumbs, heirloom tomato, cured egg yolk

Bibb Salad

grilled mango, spiced pecans, shaved onion, tomato, benne seed vinaigrette
Second
(Select One)
Roasted Chicken

barbecue spiced, smoked honeybutter, corn ribs, pan sauce

FL Grouper

warm tomatoes, tomato buerre blanc, opal basil

NY Strip Steak

burnt rosemary rub, aged steak sauce

Petite Filet

bordelaise
Third
(Select One)
Chocolate + Hazelnut

bitter chocolate, nutella cremeux, feuilletine, dark chocolate mousse

Carrot Cake

cream cheese icing, cashew crunchies, rum, and pineapple gel
Sides
(Choose 2 Served Family Style)
Goat Cheese Mashed Potatoes

Brussels Sprouts

Carrots

Roasted Vegetables

Herbed Potatoes

Mac and Cheese